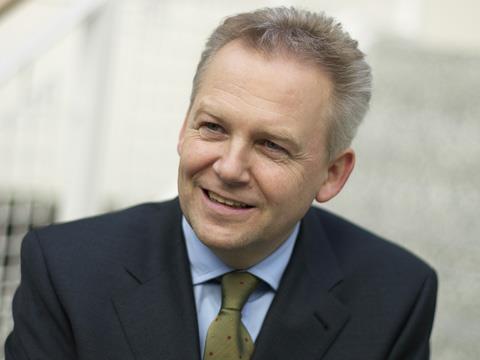 GERMANY: In a bid to draw a line under the data abuse saga at Deutsche Bahn, the railway has decided to implement sweeping changes to the organisational structure. Four members of the Executive Board will be leaving with effect from May 31.
Following an extraordinary meeting of the Supervisory Board in Berlin on May 13, Board Chairman Dr Werner Müller and recently-appointed Executive Board Chairman Dr Rüdige Grube announced that the Board Member for Freight & Logistics, Dr Norbert Bensel and Board Member, Economic & Political Affairs Dr Otto Wieseheu would be leaving. The departure of Margaret Suckale, Board Member Personnel & Legal Affairs, had already been agreed. Board Member for Purchasing Norbert Hansen has decided to take the opportunity to stand down on health grounds.
During the meeting, the Supervisory Board received a report from the special prosecutors appointed to investigate the misuse of personal data within the railway and an audit conducted by KPMG. The report confirmed that the Executive Board had not been involved with the procedures adopted as part of the internal campaign against corruption, and board members had no knowledge of the actions taken. Nevertheless the board members had offered to take responsibility for the activities within their departments, and the Supervisory Board had accepted their resignations.
Müller thanked the outgoing board members for their 'outstanding contribution' to DB's successful development in recent years. New appointments to the Executive Board are to be announced shortly. Adding that 'I cannot and will not tolerate failure', Grube added that it was time for the railway to 'make a new start'.
With the departure of the senior executives, DB is making changes to its management structure. The head of Corporate Auditing will leave immediately, as well as the Head of Security and the leader of the Compliance unit. DB's data protection and IT units are to be 'fundamentally' re-examined and reorganised. The Political Relations unit is to be restructured, with its current head of department transferred elsewhere in the company, and one Ombudsman will be replaced. The railway's two personnel departments are to be merged.
There will be a new executive department responsible for Compliance, Data Protection & Rights, with representation on the Executive Board to give it priority at the 'highest management level'. External experts will be brought in to strengthen the Compliance committee in dealing with data protection and the prevention of corruption, and DB will publish an annual report on data protection issues. The railway will also examine and modify all rules and renegotiate its employment agreements using a standard model that meets national and international requirements.