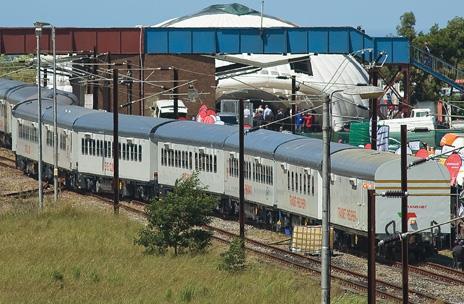 SOUTH AFRICA: A second healthcare train was launched last month.
Built by Transnet Rail Engineering at cost of R82m, 'Phelophepa II' has 20 permanent staff and 40 students providing health, dental, optometry and psychological treatment and education services.
It will travel 15 000 km a year, serving 100 000 patients.