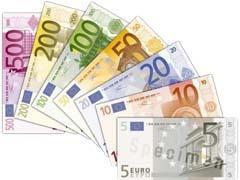 MOROCCO: An allocation of 20bn dirhams for a high speed line between Tanger and Casablanca is included in the 2010-15 Contract Programme which ONCF Director General Mohammed Rabie Khlie signed with the government on February 1.
During a ceremony presided over by King Mohammed VI, Lakhlie also signed an agreement with the Hassan II Fund for economic and social development which is to provide 1bn dirhams for the project.
The government is providing 4·8bn dirhams alongside 1·9bn dirhams from French and European sources, while 12·3bn has been raised in loans. Project costs are expected to comprise 10bn dirhams for infrastructure, 5·6bn dirhams for railway equipment and 4·4bn dirhams for rolling stock.
According to Infrastructure & Transport Minister Karim Ghellab, work is due to begin on the high speed line in June for completion around the end of 2014. The start of operations is expected in December 2015.
During 2010-15 ONCF will also be investing 13bn dirhams to modernise its conventional network, including installing a third track between Kénitra and Casablanca, electrifying Fès - Oujda and upgrading Settat - Marrakech. Spending will also be targeted at station refurbishment, new freight terminals and acquiring more rolling stock.