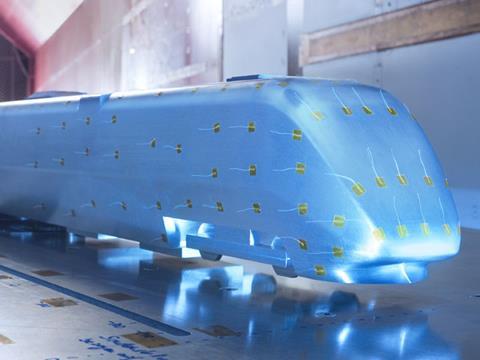 GERMANY: Bombardier Transportation and the Göttingen-based aerospace research centre Deutsches Zentrum für Luft- und Raumfahrt have signed an agreement to co-operate in the development of high speed trains.
The framework agreement initially runs to the end of 2014, and covers joint research into aerodynamics, dynamic stability, interior airflows and acoustics, as well as lightweight vehicle construction, energy management, safety approval and control systems.
'In the medium-term we expect the creation of express trains that are more climate-friendly, more efficient, lighter and more comfortable', said DLR executive board chairman Prof Johann-Dietrich Wörner during the signing ceremony on November 25.
'We are developing technologies for tomorrow's trains and identifying what could be technically feasible. However, only with a strong partner from the private industry, such as the one we found in Bombardier Transportation, can we determine whether and how our ideas can actually be implemented in practice'.