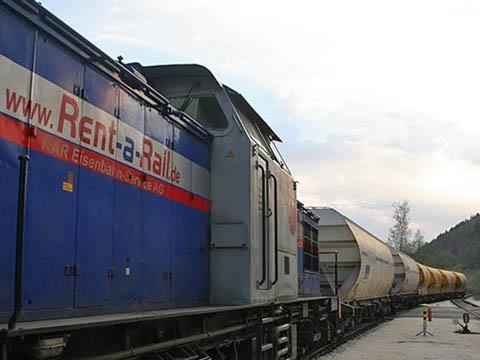 GERMANY: Netherlands-based Husa Transportation Group has taken over two freight companies under a plan to acquire a strategic position in the German rail market through acquisitions and co-operation with regional players.
Based in southern Germany, Rent-a-Rail focuses on 'last mile' transport, rolling stock leasing and work for construction contractors. It has 45 staff and a small fleet locomotives and construction vehicles. Founder and former majority shareholder Simon Scherer has joined Husa.
The second company acquired is SRS RailService, a trading company licensed to operate on the German network.
Formerly known as Husa Capital, Husa Transportation Group focuses on the European rail freight market. It comprises three business units: Rolling Stock Services, Logistic Services, and Railway Services, which includes Husa Transportation Deutschland, a Duisburg-based holding company for the German activities.
Group companies include Portfeeders, The Rail Factory, Rail Service Benelux, IMS, Shuttlewise and RailMotion. ACTS Railways and RAR began operating cross-border trains from the Netherlands to Germany in February.