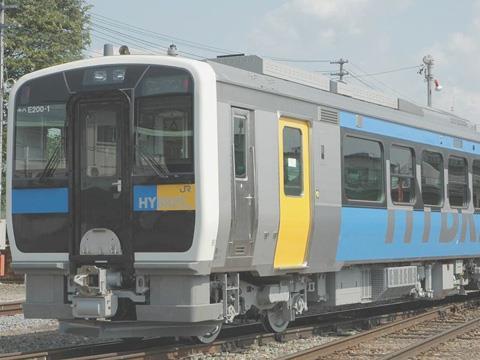 EAST Japan Railway has begun commercial operations with its Kiha E200 hybrid diesel-battery multiple units, putting the first unit into service with a ceremony at Nakagomi on July 31.
The 100 km/h trains will operate nine round trips a day on the 79 km unelectrified Koumi Line between Kobuchizawa and Komoro until September 2.
Developed by JR East and Hitachi, the single-car vehicles each have a 331 kW diesel engine and roof-mounted 15·2 kWh lithium-ion battery. They are expected to produce a reduction in particulate emissions of up to 60% and a fuel saving of up to 20% on the steep 1 067 mm gauge route, which has frequent station stops.