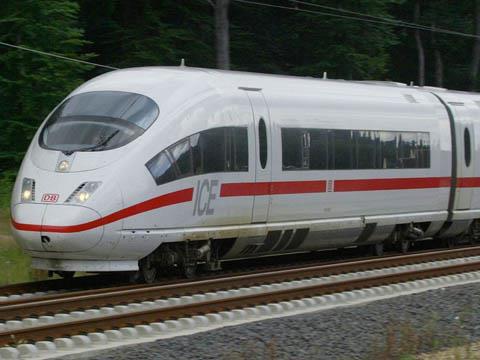 GERMANY: DB's management board has selected Siemens to supply a further 15 multi-voltage high speed trains. A contract for the ICE3 sets will be signed once the supervisory board gives its final go-ahead in mid-December, with industry sources putting the value at close to €500m.
DB had called for tenders for the supply of between seven and 15 trainsets. To meet growing passenger demand the operator has decided to order the maximum number, with the first to enter service in December 2011.
The eight-car sets will be equipped for use in Germany, Belgium, France, the Netherlands and Austria, providing DB with a degree of extra flexibility in its deployment of rolling stock on international routes.