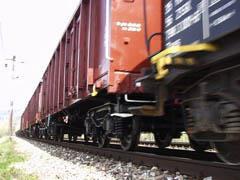 SPAIN: Knorr-Bremse subsidiary Sociedad Española de Frenos and Berkelium Group's road and rail friction products business Icer Brakes have established Icer Rail as a producer of organic brake pads and brake shoes for rolling stock.
The joint venture will expand Knorr-Bremse's portfolio to include organic pads and shoes for vehicles built to UIC specifications, while providing Icer with access to world markets through Knorr-Bremse's global reach.
'Participating in this joint venture is the next logical step in the ongoing development of our brake pad strategy for the rail vehicle sector', said Dr Frank Gropengießer, Chairman of Knorr-Bremse Systeme für Schienenfahrzeuge.