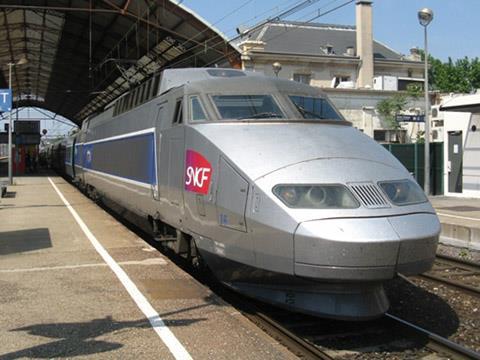 SEATS: Recognising that passengers travelling on high speed trains are likely to remain in their seats for between 2 h and 4 h, Compin's research and development unit has been looking at ways to improve comfort by developing seats with an adjustable lumbar support.
Noting that the spine lumbar region is a key factor influencing posture and in particular the position of the thorax and head, Compin says that an adjustable lumbar support offers the possibility for an individual traveller to adapt the seat support to suit their own morphology. This would also allow them to change the support geometry to suit different activities during a long trip, and change the postural position to maintain comfort during the journey.
The company has investigated a number of possible approaches, including passive systems where the deformation of the lumbar area is achieved by moving the seat cushion, a pneumatic system with an airbag inside the seat trim, or a mechanical system to deform the foam padding. At the same time, any solution would have to meet TSI standards for fire, strength and accessibility, and provide comfort for a wide variety of body types, with intuitive controls.
After a detailed ergonomic study, and testing of prototypes, Compin has adopted a mechanical approach using either a manual lever or power-assisted with pushbutton control. The company announced in April that both options are to be developed further for potential application in future generations of high speed trains.