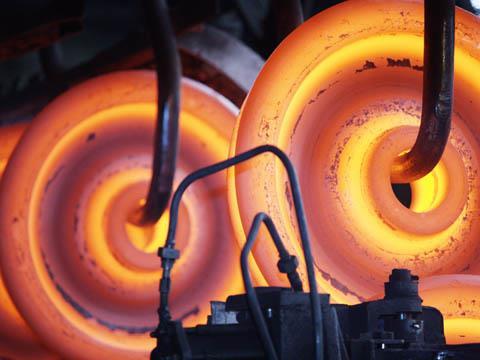 Friction products manuafcturer Beijing Wabtec Huaxia Technology has been established as a joint venture of Wabtec and Beijing Huaxia United Friendship New Technology of Electrification Development Co.
Iran's Minister of Industries & Mines, opened the first phase of Iran Khodro Rail Industries' rolling stock factory in Adhar on December 22. The state-owned car and van maker plans annual production of up to 200 passenger coaches, metro and light rail cars.
In December RZD President Vladimir Yakunin and Siemens CEO Peter Löscher signed a memorandum outlining plans to form a joint venture which would establish an electric locomotive factory in Russia. The location and project timescales are to be agreed.
To prevent disruption to the delivery of Electrostar EMUs, last month Bombardier acquired the Derby-based rail activities of Time 24, a supplier of wiring looms, harnesses and electrical cubicles. A separate company has been formed, Bombardier Transportation (Rolling Stock) UK Ltd. Time 24 retains its other British and Czech operations.
The National Development & Reform Commission has approved the creation of a high speed train engineering laboratory at China South's Sifang plant. CSR already possesses suitable facilities including a test track. The ministries of Science & Technology and Railways proposed a national laboratory to increase technological capabilities.