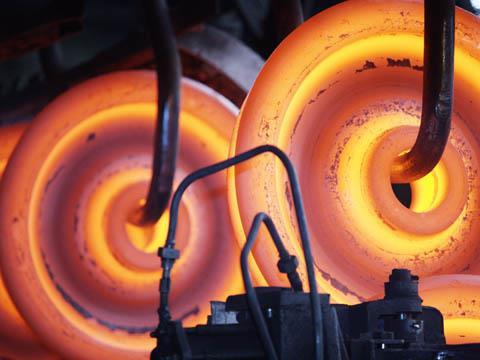 Engineering consultancy Buro Happold has opened a Hong Kong office to develop its business in the Asia Pacific region. Its first contract is with an Aecom-Aedas joint venture for the West Kowloon Terminus of the proposed Express Rail Link. 'Rapid growth in China and Hong Kong is being accompanied by an increasing awareness of the social, economic and political benefits of sustainable design – for which we have a long-standing track record and an enviable reputation', said regional Managing Director Steve Brown.
India's Southern Railway has approved a two-year plan to modernise the Golden Rock workshop at a cost of Rs900m. Wagon production capacity will increase from 560 to 1 000 vehicles/year.
On July 2 Siemens confirmed the SKV rolling stock plant at Praha-Zlicín would close in August, with the loss of 900 jobs. A decision to dispose of the plant was taken in July last year, and attempts to sell the business proved unsuccessful. SKV opened for business in February 2002 on the site of the former CKD Dopravní Systémy works.
Voestalpine companies VAE and JEZ Sistemas Ferroviarios began production of cast manganese crossings at an €18m state-of-the-art plant in southwest France on June 18. The partners each hold a 50% interest in Matériel Ferro­viaire d'Aberats, which will have an annual capacity of 3 500 units and employ 73 people when fully operational.
A holding company has been created as part of the international expansion strategy of passenger information system supplier Mitron, which is now a subsidiary of Mitron Group Oy. The most recent addition to the group is Mitron Information Systems GmbH, which acquired the rail business of HNC GmbH on July 1 as part of a strategy of expansion in countries where the Finnish firm sees potential for growth. MIS operates across Germany, Switzerland and Austria, and has moved into the former HNC site at Mittenaar in Germany.
Premier of Brandenburg Matthias Platzeck opened a new assembly hall at Bombardier Transportation's Hennigsdorf factory on July 6.