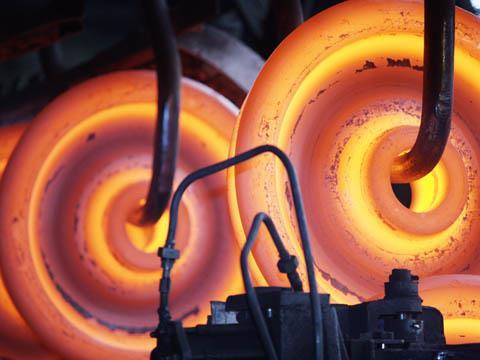 Control and communications systems provider Invensys Rail is to open a Global Centre of Excellence for communication-based train control in central London. 'With key international project wins, including this month's £255m São Paulo Metro award, we are delighted to offer our clients centralised CBTC expertise from our new office in the heart of London', said CEO & President James Drummond. 'We feel that this new location will add significant value to our services.'
On October 22 RailRunner announced a 10-year agreement for Kolkata-based Stone India to manufacture, operate, distribute and sell RailRunner's, container-carrying intermodal cars. Stone India expects the freight market in India to support 50 operating RailRunner freight routes within five years.
UK-based specialist motor and gearbox manufacturer Parvalux has opened a new site in Birmingham. The company supplies products including wiper motors for TGVs and drive units for metro inspection vehicles.
The Trapeze Software subsidiary of Toronto-based Constellation Software has completed its acquisition of Public Transit Solutions from Continental, and has renamed the Swiss onboard technology business Trapeze ITS.