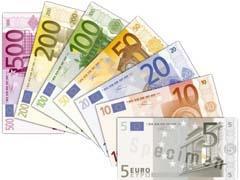 SPAIN: COMSA and EMTE announced on May 7 that they are to merge to form COMSA EMTE Group. Subject to regulatory approval the agreement will form a combined group with turnover of €2·2bn, more than 8 600 employees and subsidiaries in 12 countries outside Spain.
EMTE undertakes electrical and mechanical works in the rail sector, while COMSA's activities include project planning, construction and infrastructure maintenance. In January 2008 it began open access freight operations in Spain.
The combined group will have four business sectors:
Infrastructure (rail, civil, construction, concrete & precast)
Engineering & Systems (electrical installations & generation, systems & technology, mechanical installations & maintenance)
Environment, Services & Logistics
Concessions & Renewable Energy
Grupo COMSA will have a 70% stake in the group, with 30% held by EMTE's current shareholders Sumarroca, Banco Sabadell and Caja Madrid. Options for sales between the stakeholders would allow for a 60-40 division of ownership within five years. The real estate businesses of both groups will remain separate.
'The strategy of the new group is orientated towards a larger size that will allow us to compete for bigger projects, both in Spain and abroad', said Jorge Miarnaum, who has been named Executive President of the group.