PRICING: Whilst the rail sector was trying not to talk itself into recession, the underlying message from industry leaders at InnoTrans 2008 was the need to keep tight control on costs and prices. Peter Badcock reports from Berlin.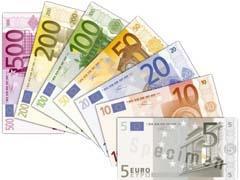 'Everything must remain affordable', insisted DB Chairman Harmut Meh­dorn during the opening ceremony for InnoTrans 2008 on September 22. Calling on the rail industry to show moderation in its pricing, he warned supplier representatives that 'no expensive products should be introduced into rail pricing'. What will be needed for the next few years 'are not dreams and fantasy' but 'a hard realism', he continued.
With more than 1 900 exhibitors from almost 50 countries at this year's show, the industry was putting on an optimistic face. Although most people accepted that the global financial situation would inevitably impact on the rail sector, overt worries were rare, as everyone wanted to avoid self-fulfilling prophecies by talking the industry into a recession. But reading between the lines, there were many covert messages about the need for belt tightening. Recurrent themes were 'doing more for the same cost' or even 'doing the same for less'. And whilst technical innovation was never officially seen as a goal in itself, it is more than ever being emphasised as a means to increase affordability.
European Comissioner for Transport Antonio Tajani emphasised at the opening ceremony that his objective was to see the railways offering more mobility to EU citizens at a lower price. Highlighting the conflict between a general desire to travel more and the impact in terms of air pollution, energy use and the cost of transport, he suggested the way forward was for rail to play a bigger role in a 'balanced transport policy'. To this end, the Commission was focusing on improving quality and performance, particularly for international rail freight, with investment in infrastructure to boost capacity and interoperability; in this area he was pinning his hopes on both ERTMS and the Gallileo satellite programme.
Germany's Federal Transport Minister Wolfgang Tiefensee believed that the emergence of an 'international rail driving licence' would also facilitate cross-border operations. His views were echoed by Mehdorn, who said DB would be looking for greater involvement in foreign markets, particularly when international passenger services are liberalised in 2010.
VDV President Günter Elste warned that local transport authorities too must keep services affordable with fare rises below inflation, noting that Berlin's BVG had doubled its fares over the past eight years. Mehdorn agreed that it was essential to reduce the cost per seat-km, which was why DB needed to put pressure on its suppliers to keep their products affordable.
Mehdorn emphasised that DB was looking to increased efficiency to help fund investment, noting that the railway was expanding its bus operations to complement rail services and 'help complete the journey chain'; he said something similar would happen with lorry feeders in the freight sector. Pointing out that railways in Germany consume 7% of national electricity production, he warned that efficient and sustainable energy generation was also critical.
Responding to the challenge, suppliers from the German rail industry pointed out that China, India and Russia were each large enough markets to benefit from economies of scale, whilst avoiding the inter­operability issues which have been driving up costs within Europe.
The head of the IRIS programme Hubert de Blay outlined his vision of the European rail industry consolidating around internationally-accepted standards comparable with those found in the automotive and aerospace sectors. IRIS is focusing on rolling stock and signalling, with the aim of improving the quality of the supply chain whilst reducing costs, he explained.
Manufacturers and exhibitors repeatedly emphasised cost-efficiency, drawing attention to the role of lightweight components, new materials and modularity in cutting life-cycle costs and using innovative technology to boost the capacity of the rail network. Confirmation that the appli­cation of common standards was making progress came from Faiveley, which noted that audit time and approvals costs were falling.
'Europe's railway sector must grow, and make its contribution to combatting climate change'
Antonio Tajani, European Commissioner for Transport