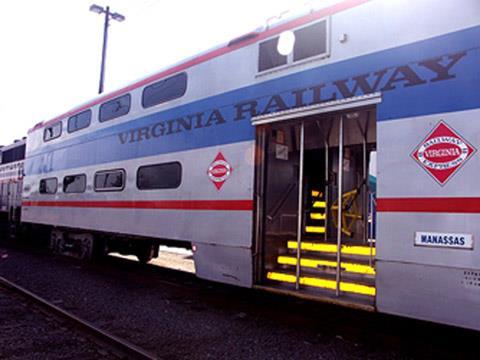 USA: The two transportation commissions which administer Virginia Railway Express gave final approval on November 5 to a $85·7m contract under which Keolis Rail Services America will operate VRE commuter rail services into Washington DC for five years from July 1 2010.
A VRE spokesman said Keolis' bid was the best of four submitted in the areas of cost, proposed customer service, management and its operations plan.
Amtrak has operated the service under contract since it started in 1992, and objected to the choice of the French firm by challenging possible 'improper scoring' in bid evaluation; the tender stated that 80% of the points awarded would be based on performance and experience but Keolis had not previously operated passenger rail services in the USA.
VRE Chief Executive Dale Zehner ruled against the protest, adding that Amtrak's filing was not timely under board rules. A Keolis spokesman said its four most senior managers for the contract would be US industry veterans.