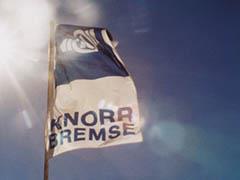 HÜBNER: During InnoTrans Hübner announced the sale of its rail vehicle door division to Knorr-Bremse's IFE Automatic Door Systems, with effect from January 1 2009.
Knorr-Bremse will continue to offer Hüb-ner products at least for the duration of existing contracts and will meet obligations regarding servicing and spares.
Most of the division's employees will be transferred to other parts of Hübner, with their expertise available to both customers and Knorr-Bremse.
Knorr-Bremse also signed a €70m platform agreement to supply Hyundai Rotem with brakes for 1 500 vehicles over an initial five years.