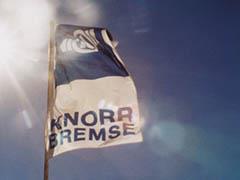 UK: HVAC specialist Techtrain Associates has been acquired by Knorr-Bremse Rail Systems (UK).
Established in February 1997 by Martin Hoare, Doncaster-based Techtrain maintains and refurbishes train heating, ventilation and air-conditioning equipment and provides related training courses.
The Railservices training activities of KBRS will now be based at Techtrain's Doncaster site, where an part-task driving simulator supplied by Alion has recently been installed.
'Acquisition of Techtrain adds air conditioning service and maintenance expertise to our existing Railservices product portfolio', said KBRS Chairman Paul Johnson. 'The location of the Techtrain facility in Doncaster means that we are also now better placed to service our customers who are located in the north of the country.'