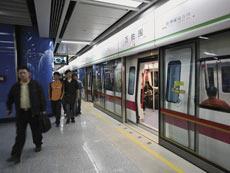 JAPAN: On November 24 Knorr-Bremse announced an exclusive co-operation agreement under which Kyosan Electric Manufacturing Co will sell Westinghouse Platform Screen Door equipment in the Japanese market.
In return, certain Kyosan products will be marketed outside Japan by Knorr-Bremse under the WPSD brand, including a gap-filler which was launched at InnoTrans.
Yokohama-based Kyosan was established in 1917, and produces signals and other equipment for rail and road traffic management, as well as information systems and power converters.