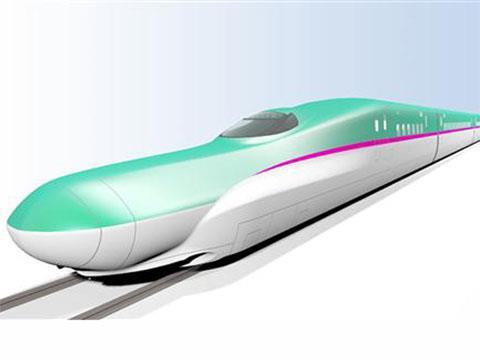 JAPAN: Knorr-Bremse has won its first order in the Japanese high speed rail sector, with a contract to supply JR East with braking components for the traction bogies of 23 Series E5 high speed trainsets.
The Japanese rail market has traditionally been hard for foreign companies to access, and Knorr-Bremse board member Dr Dieter Wilhelm said the contract was the result of 'persistent efforts'.
The E5 trains are needed for the extension of the Tohoku line north from Hachinohe to Aomori. JE East wants a journey time from Tokyo of less than 3 h to compete with air travel, and this will require the speeds on the existing line to be increased from 275 to 320 km/h.
The operator has spent eight years studying bogie technology, and to meet its requirements Knorr-Bremse developed a compact lightweight caliper based on a proven modular design. The brake discs and flexible ISOBAR sintered brake pads were specially developed to meet the extreme demands of emergency braking in the event of an earthquake.