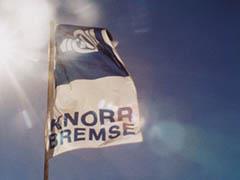 BRAKE?maker Knorr-Bremse has reported an 4·1% increase in sales for 2007, up to €3·25bn from €3·12bn in 2006. Adjusting the figures for currency effects shows an operation growth of 6·6%.
The European activities of the Rail Vehicle Systems division have recovered from stagnation in 2006, with growth of more than 11% assisted by the signing of long-term supply agreements. North American sales rose 1·5%, but the weak South American market saw a 10% drop on 2006 figures.
Four joint ventures in China established in 1006 have now come on stream, and along with the opening of a Knorr-Bremse plant in Suzhou contributed to an 80% rise in sales in Asia and Australia.
The company said its activities in 2008 will focus on developing new markets, including Russia.