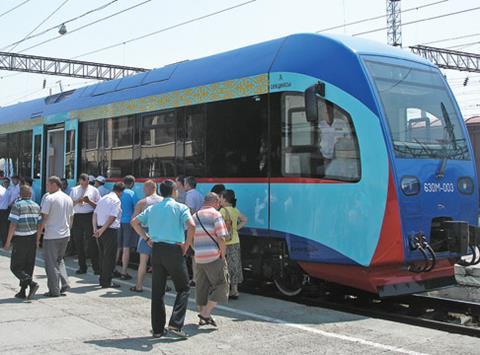 KAZAKHSTAN: National railway KTZ has provided an educational grant to support the training of 400 students from a number of technical colleges in rail-specific technology.
Intended to give the students 'the symbiosis of theory and practice', KTZ expects the secondment in Astana to provide a practical basis to the students' courses by giving them the opportunity to study current rolling stock designs, operational principles and infrastructure design, construction and maintenance.
Extensive use will be made of KTZ's training school in Astana, which includes a training simulator.