Book review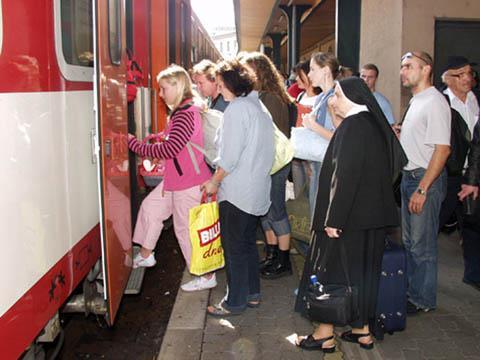 Subtitled 'Successfully handling transport during large events', this CD prepared by UITP's working group on Public Transport and Large Events is available in English, French, German and Spanish.
A 'Focus Paper' or policy document aims at raising awareness among decision makers and event promoters. This emphasises the need to involve public transport operators in early decisions about venue locations and to take account of public transport when planning the overall transport strategy for such events.
It then provides a checklist for transport operators and local authorities, outlining the various questions which have to be addressed as part of the preparation for major events, ranging from congresses and pop concerts to global sporting championships and Olympic Games.
The heart of the CD is a collection of case studies covering a wide range of events, showing how the points identified in the checklist were addressed in practice for a variety of different situations. The case studies can be searched alphabetically, by the number of venues, or by the type of event.
€75 for UITP members, €150 for non-members.
UITP, 6 Rue Sainte-Marie, B-1080 Brussels, Belgium