EUROPE: The 2020 Shift2Rail call for proposals has prompted requests for railway research funding worth €113∙3m, the joint technology initiative announced on May 29.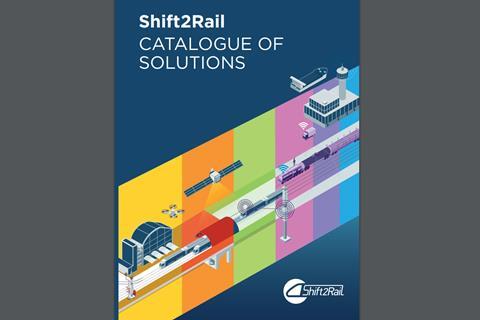 A total of 43 proposals have been submitted with a total value of €185∙8m, of which S2R would support €113m. Eight were reserved for submissions from S2R members, while 35 were submitted as open calls from non-members, with a request for funding nearly three times greater than the budget set out when the call for proposals ws issued in January.
The call for proposals brings Shift2Rail's total investment in rail R&D to €770∙2m in its four year lifespan, including the initial so-called 'lighthouse projects'. S2R now says that its programme of activity has overcome the early delays which affected the initiative during its mobilisation phase.
The projects selected under the latest funding round will build on the results already achieved, and in most cases they will aim to demonstrate market impact and will feed into the targets for rail innovation that will emerge in the successor research programme to Shift2Rail, to be finalised by the current European Parliament.
'Despite the critical situation we are in, such a promising number of proposals demonstrates the rail sector's commitment and capacity to meet new challenges with resilience', said Shift2Rail's Executive Director Carlo Borghini. 'Rail research and innovation has an important role to play in Europe's recovery, and Shift2Rail together with its members and partners stands ready to deliver.''
Shift2Rail will now start the evaluation of the proposals, with results expected to be announced by the end of July. The research workstreams are expected to start during the last quarter of 2020.