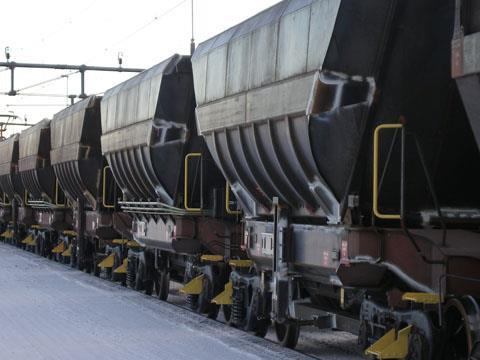 AFRICA: A revival of passenger and general freight services on the 662 km Chemins de fer de Guinée line is among commitments the BSG Resources (Guinea) Ltd mining joint venture has made in return for permission from the governments of Guinea and Liberia to build a new iron ore export line from the Simandou area of southeast Guinea to Didia on the Liberian coast.
Brazilian mining firm Vale announced a US$2·5bn deal in April under which it has acquired a 51% interest in BSGR, which holds half the concession rights to significant undeveloped sources of high-grade iron ore that could support a long-term mining project. Simandou is in Guinea but the closest coast is in Liberia, and Vale has signed agreements with the two governments for construction of a railway to Didia.
In return for the right to ship through Liberia rather than Guinea, BSGR will renovate the century-old metre gauge Trans-Guinea railway which runs from the coastal capital of Conakry to the Upper Niger and Kankan regions. Other than occasional trains on the first 36 km the line has been out of action since 1995.
Rights to exploit ore at Simandou are also held by Rio Tinto, which in March signed a non-binding memorandum of understanding with Chinalco to establish a joint venture covering the development and operation of mines plus associated rail and port infrastructure.