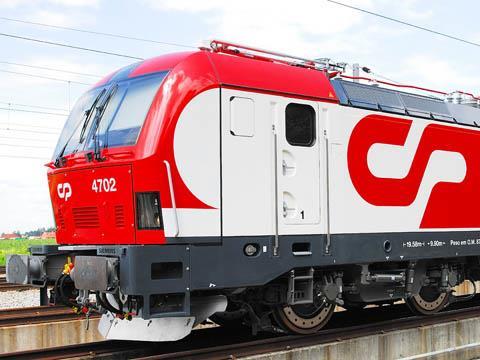 PORTUGAL: The EMEF maintenance subsidiary of national railway CP has established a joint venture with Siemens Mobility to maintain locomotives which the German firm has supplied to Portugal.
Siemens has a 49% stake in the joint venture, which will service 29 LE 5600 and 25 LE 4700 Eurosprinter electric locomotives for 10 years.
The LE 5600s were delivered by 1996. The LE 4700s were ordered in December 2005 and delivered from February to September 2009, with EMEF undertaking final assembly of 22 of them.