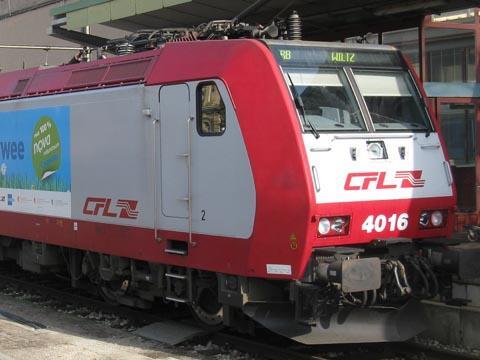 LUXEMBOURG: Plans for the construction of two new lines serving the southern part of the Grand Duchy were officially announced by Transport Minister Lucien Lux on October 15. The ministry has launched public consultation over alignment options for the two routes, which together with the reconstruction of three stations are expected to total around €1bn.
Forming part of the government's Mobil 2020 vision of integrated public transport, the two new lines are needed to accommodate projected growth in rail patronage. CFL's passenger traffic has been growing at 18% per annum, from 14 million passengers in 2006 to 16·5 million the following year, with international business up by 60% at 4 million trips. According to Lux, freight traffic through Luxembourg is also expected to grow steadily.
One of the new routes is intended to relieve the existing main line from Luxembourg to the French border, which is already heavily congested between the capital and the main freight hub at Bettembourg. The 6 km double-track line would diverge from the existing line through Berchem at the planned Howald station in the southern suburbs and parallel the A3 motorway as far as the northern junctions at Bettembourg. Expected to open around 2017, this project is priced at €180m.
The second line, which is unlikely to be finished before 2021, would run southwest from the capital to the mining region around Esch-sur-Alzette, providing a more direct route than the present branch from Bettembourg. It would serve a rebuilt suburban station at Cessange on the main line to Brussels before diverging to follow the A4 motorway through Leudelange and Foetz; this would require around 12 km of new construction at a cost of €480m.
Meanwhile, construction work is progressing on an 8·4 km branch from the Luxembourg - Trier line at Hamm to serve Luxembourg Airport and the Luxexpo fairground, where it would meet the planned light rail line running northwest from the city centre. On September 8 Lux ceremonially started work on the second stage of the underground station at the airport, which is being built in conjunction with the rebuilding of the terminal. The airport line is expected to open in 2016, with 8 trains/h offering a 16 min journey time between Luxembourg and Luxexpo.