FREIGHT: The European Commission is considering a report recommending the EU-wide acceptance of longer and heavier lorries, but environmentally and economically this would be a monumental step in the wrong direction, argues Michael Clausecker.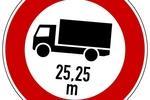 Over the past few years, the contribution of transport to climate change has become a dominant issue of debate in Europe. Today, transport accounts for nearly 24% of total greenhouse gas emissions in the European Union. Both in Brussels and across the continent, decision-makers have set about establishing policies to create a more sustainable transport mix.
And it seems there is no time to lose. In its March 2008 report Climate for a Transport Change, the European Environmental Agency pointed out that 'had transport sector emissions followed the same reduction trend as in society as a whole, total EU-27 greenhouse gas emissions during the period 1990–2005 would have fallen by 14% instead of 7·9%.'
Looking at sustainable transport options as a whole, the challenge is two-fold. How do we reconcile accelerating demand for transport, far outpacing economic growth in many areas, with halting the relentless rise in greenhouse gas emissions? It seems clear that rail provides the answer, as the cleanest, safest and only truly-sustainable transport mode available.
But the road transport industry - which accounts for more than 71% of transport's greenhouse gas emissions compared to 0·6% for rail - has ramped up its efforts to promote 'mega-trucks' as a sustainable alter­native for freight transport.
Misleadingly labelled as 'eco-combis', these mega-trucks can be up to 25·25 m long and weigh as much as 60 tonnes. Under current EU directives, their use may be allowed on a national basis, but international transit is prohibited. But according to a recent study, the European Commission is now considering their EU-wide acceptance. According to their supporters, allowing mega-trucks on European roads would raise capacity and reduce CO2 emissions. The same freight volumes could be moved using fewer vehicles, with two mega-trucks replacing three conventional lorries.
Such a simplistic view may sound attractive, but it does not tell the whole story. Take the effect on CO2 emissions. Making road transport cheaper and more competitive would inevitably provoke a modal 're-shift' from rail back to road. Not only would this contradict current EU policies, it would certainly lead to increased CO2 emissions as goods that would have been moved by rail would instead be shifted towards the most polluting mode. This would increase Europe's CO2 emissions and actually jeopardise its climate change objectives.
Mega-trucks may be as heavy as 52 cars and as long as a Boeing 737-300, so accommodating them would require considerable improvements to the existing road infrastructure. Bridges, roundabouts, tunnels, interchanges and motorways would have to be re-designed or upgraded, putting considerable pressure on public expenditure, and ultimately on taxpayers. Diverting investment from rail to road would be another disastrous move for our industry and for society as a whole.
Without even considering the consequences for road safety or congestion, it seems clear that mega-trucks are actually a major threat to sustainable transport. More details can be found at www.nomegatrucks.eu
But there is a risk that mega-trucks could be accepted, simply because our decision-makers believe that rail is not in a position to absorb the ever-growing demand for transport.
Revitalising Europe's railways needs to remain a key objective of European transport policy, especially in the context of fighting climate change, fostering economic growth and facilitating the ever-increasing demand for mobility. Introducing mega-trucks onto European roads would run counter to all of this, and do little to level the playing field between the transport modes in a sustainable way. In fact, it would do the opposite!
Let's learn from successful rail freight operators across Europe, and encourage our decision-makers not to continue hampering railways with unfair conditions whilst at the same facilitating a further lower­ing of road standards. Rail is the answer, a well-proven solution, and one for which we at Unife will keep on fighting.
Michael Clausecker has been Director-General of the European Railway Industry Association Unife since early 2007. After studying business economics, he worked for Daimler-Benz and subsequently moved to the German Privatisation Office. In 1993 he became Managing Director of DWA Deutsche Waggonbau, later joining Siemens with worldwide responsibility for locomotives. He was appointed Managing Director of the German railway industry association VDB in 2001.