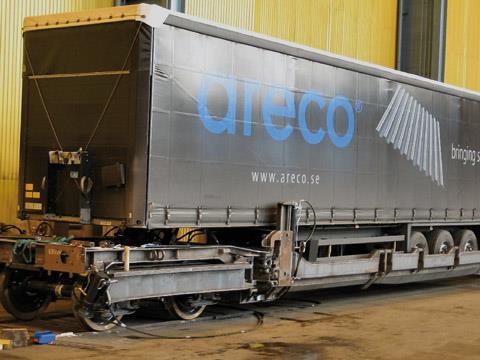 SWEDEN: Kockums Industrier is targeting the intermodal freight market by developing a pocket wagon to carry road semitrailers.
The Swedish firm believes its Megaswing wagon holds significant potential in a segment where only 3% of semitrailers in the European freight market can be carried by rail.
The wagon should allow freight customers to load road trailers or conventional containers at their own warehouse rather than using a dedicated intermodal terminal, thus reducing the cost of shipping by rail. Loading and unloading can take place wherever there is a level, compacted surface next to the railway line or siding.