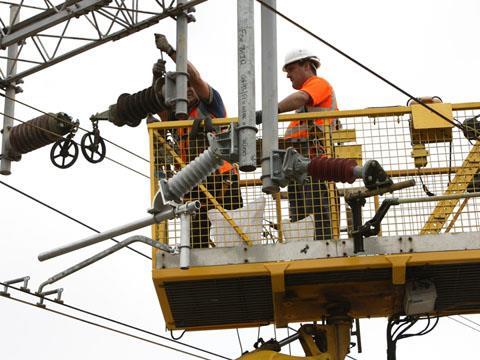 CANADA: Agence Métropolitaine de Transport and Hydro-Québec agreed on May 5 to invite proposals for a study to determine the feasibility of electrifying four of Montréal's commuter rail routes totalling 250 km.
Only one line, the Deux-Montagnes, is now operated by electric traction. Converting the Dorion, Blainville and Delson routes would cost more than C$300m, according to an AMT estimate. The Mont-St-Hilaire line was not included in the figure but will be part of the study. Electrification, if approved, could be installed over 15 years, beginning in 2011, with Hydro-Québec contributing to the cost.
Meanwhile, an environmental report released on May 8 by the Québec Bureau d'Audiences Publiques en Environnement has endorsed plans for the proposed Train de l'Est commuter rail project to Repentigny and Mascouche. But the BAPE report said AMT had not demonstrated that the proposed alignment was the best option. The electrified route would add an estimated 11 000 weekday riders; the existing AMT system carries 16 million passengers a year, the sixth largest commuter rail ridership in North America.