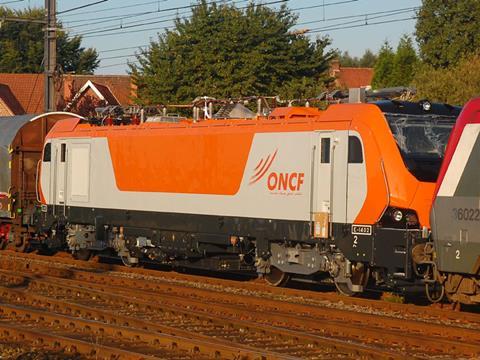 MOROCCO: The first two Alstom Prima II locomotives ordered by national railway ONCFM have left Alstom's Belfort factory in France.
Locomotive 1401 has gone to the Wegberg-Wildenrath test centre in Germany for trials, while 1402 arrived at the Belgian port of Antwerpen on August 18 ready to embark for Morocco. All 20 locomotives are expected to be shipped via the same route.
The €75m contract for 20 Prima II electric locomotives was signed in November 2007. This is the first series build for the manufacturer's second generation of modular electric locomotives, for which the prototype was unveiled on June 3.
The ONCFM locomotives are intended to haul 15-car passenger trains at 160 km/h, and freight trains of up to 2 200 tonnes. They are initially being supplied as single voltage units for the railway's existing 3 kV DC electrification, but are designed to be adapted for dual-voltage operation when 25 kV 50 Hz is introduced in the future.