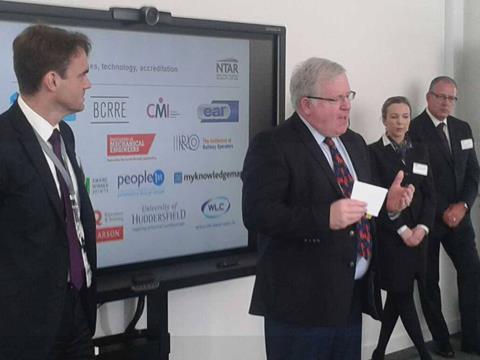 UK: Expected to open later this year, the UK's National Training Academy for Rail near Northampton has reached an agreement with engineering certification organisation EAL covering 39 of its planned courses.
Backed by the National Skills Academy for Railway Engineering, NTAR is located beside the Siemens rolling stock maintenance depot at King's Heath. Half of the capacity of NTAR is for use by Siemens, with the remainder open to the rest of the industry. The newly-accredited programme will allow staff to work towards achieving a Diploma in Traction & Rolling Stock Maintenance.
The first students from Siemens and South West Trains are to arrive at NTAR in October. Facilities include a training workshop and facilities dedicated to Ertms and electrification.
Transport Secretary Patrick McLoughlin visited NTAR on August 21 to announce a national transport and infrastructure skills strategy which calls for the creation of 30 000 apprentice places in the rail and road sectors by 2020.