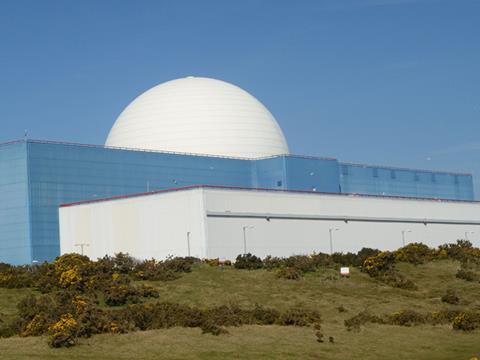 UK: Network Rail has awarded EDF Energy a 10-year contract to supply around 3·2 TWh of electricity a year for the rail network.
Network Rail procures electricity centrally for the rail industry, charging train operators for traction power supplied through overhead and third rail electrification.
In what Network Rail says is a 'ground-breaking arrangement', EDF Energy is offering the infrastructure manager the capability of purchasing its electricity requirements up to 10 years in advance, providing certainty over costs and reducing exposure to short-term volatility.
Under the EDF Energy Blue scheme, energy supplied to Network Rail will be 'matched' by low-carbon power from EDF Energy's eight nuclear power stations.
'Network Rail is the biggest single electricity customer in the UK, so this long term deal is a massive vote of confidence in our nuclear-backed energy', said EDF Chief Executive Vincent de Rivaz. 'Rail is already one of the least carbon-intensive ways to travel and the huge investment in electrification will be backed by a stable and affordable supply of low-carbon energy. The deal places nuclear energy at the heart of the UK's infrastructure for the next 10 years and serves to underline that nuclear power is part of everyday life in Britain.'