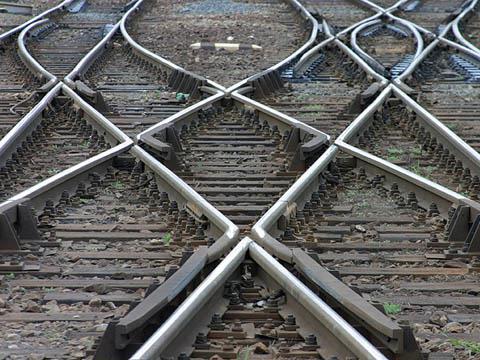 Two contracts have been signed for work on lines in Uganda, according to Works & Transport Minister Abraham Byandala. The 256 km Malaba – Kampala line is to be converted from metre gauge to standard gauge, and the 503 km Tororo – Pakwach line is to be extended to Nimule.
The EU TEN-T Programme is to provide €3m towards studies for the proposed eastern freight bypass around Lyon in France.
The Yuxi - Mengzi railway in southwest China opened on February 23, after seven years of construction. The 141 km line is designed for a maximum speed of 120 km/h.
The Ministry of Transport & Communications has called tenders for preliminary design of a national rail network in Oman. The consultancy contract for the 1061 km unelectrified network is expected to be worth US$1·5bn.
Armenia's Ministry of Transport & Communication has signed an agreement for Russian Railways-owned concessionaire South Caucasus Railway and Dubai-based investor Rasia to study the feasibility of building a 316 km single-track electrified railway linking the existing network with Gavarr and the Iranian border at Meghri, replacing a disused line which passes through the Azerbaijani exclave of Naxcivan. Construction would be undertaken through a 30-year concession.
Poland's rail infrastructure manager PKP PLK has written off 138m złoty of the 500m złoty in track access charges owed to it by the national operator of regional services Przewozy Regionalne (RG 2.13 p28).
Belgian infrastructure manager Infrabel began work to install ETCS on the Jambes – Dinant line last month, as the first stage of providing ETCS Level 1 on the 160 km section of Corridor C between Namur and the French/Luxembourg border. Due to be operational by the end of 2015, this will be the first conventional line in Belgium to have ETCS.