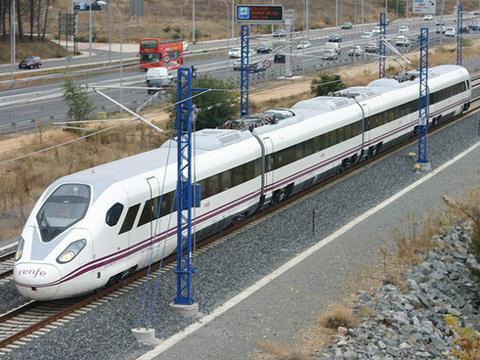 Under the Ifzone research project, Spanish infrastructure manager ADIF is testing measures to reduce the impact of neutral sections on train operations at the traction substation located at La Roda de Andalucía on the Córdoba – Málaga high speed line. These include energising neutral sections as a train approaches, as well as transmitting information on the status of neutral sections to the driver.
Iowa Pacific Holdings has acquired a controlling interest in Cape Rail Inc, owner of short line Massachusetts Coastal Railroad and excursion train operator Cape Cod Central Railroad.
VIIA Transhelvetica began testing Modalohr lorry-carrying wagons on the Gotthard route on October 24.
Danish national passenger operator DSB has chosen PeopleGroup to succeed Bates as its advertising agency.
DB Regio has called tenders for a 25-year concession to erect solar panels on a 5340 m2 depot roof in Hannover.
Grand Port Maritime de La Rochelle has awarded Europorte a three-year contract to manage its railway network.
Italian high speed open access operator NTV is to introduce additional services with the December 9 timetable change, including a 07.57 Roma – Napoli service and departures from Milano for Roma at 09.34, 13.34 and 18.34. There is also a new 10.45 Napoli – Roma service and departures from Roma for Milano at 12.40 and 18.40, bringing the total number of services to 44 per day. 14 trains each way will link Milano to Torino's Porta Susa station from the same date.
SNCF and investment companies Haselsteiner Familien-Privatstiftung and Augusta Holding are to acquire joint control of Rail Holding, the owner of Austrian open access operator Westbahn.
To handle sugar bound for the port of Santos, Rumo Logística has opened a terminal at Itirapina in the state of São Paulo in Brazil. This forms part of a programme to move 80% of sugar exports by rail by 2014, some 11 million tonnes a year, also involving the double-tracking of 180 km of ALL infrastructure.