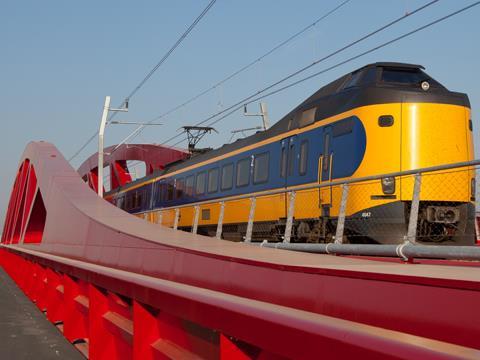 The Dutch Ministry of Infrastructure & the Environment is to directly award Nederlandse Spoorwegen a 10-year public service contract to operate passenger services on the 'Besluit hoofdrailnet' core rail network and HSL Zuid in 2015-25. The Zwolle – Enschede line and stopping trains on the Roermond – Maastricht Randwyck and Sittard – Heerlen lines are excluded.
Under a three-stage programme to install optic fibres along the La Habana – Santiago de Cuba main line, Cuba's national railway UFC has completed 90% of work between La Habana and Santa Clara, including the route to Cienfuegos. The second stage to Camagüey includes the branch to Nuevitas and the third stage to Santiago the route to Bayamo.
Kujawsko-Pomorskie voivodship has awarded Arriva RP a 1·6m złoty contract to operate Torun Wschodni – Malbork passenger services from December 9 2012 to December 14 2013.
Last month DB completed doubling of final 6 km single-track section of the Magdeburg – Dessau route. Signalling is being modernised and control of the line will transfer to the Dessau signalling centre in September.
Genesee & Wyoming Inc announced on December 20 that the US Surface Transportation Board had approved its acquisition of RailAmerica.
At the end of December passenger and freight services began on the 40 km Debao - Jingxi line near the Vietnamese border in China's Guangxi Zhuang autonomous region.
The Land of Thüringen and DB have signed a €70m agreement to fund double tracking of the 12·7 km Weimar – Großschwabhausen and 6·4 km Neue Schenke – Stadtroda sections of the Weimar - Gera route, leaving only the 5·4 km Papiermühle – Hermsdorf- Klosterlausnitz section as single track.