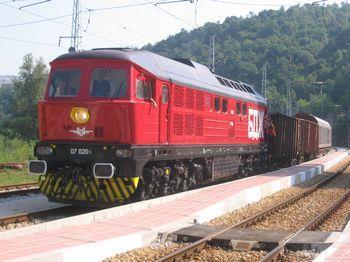 Seven investors have shown interest in the privatisation of Bulgarian national railway BDZ's freight business. Six purchased tender documents, and the seventh requested an extension of the bid submission deadline.
The Lagos - Kano line in Nigeria reopened on December 22 after being suspended for several years. NRC is initially running one freight and one passenger train per week in each direction, with the 1126 km journey taking around 30 h.
Lubelskie voivodship has awarded Przewozy Regionalne a 208m złoty contract to operate local passenger services in 2014-16. The deal covers 3·15 million train-km in the first year, rising to 3·50 million train-km in 2016.
A meeting in Roma on December 6-7 launched Spider PLUS, a project to examine European passenger and freight transport strategies by 2050. Co-financed by the European Commission under the EU's 7th Framework Programme, it will examine high speed lines, international corridors, local transport, and urban and regional planning.
In line with the Spanish government's rail reform programme, national metre-gauge operator FEVE was abolished with effect from January 1. Its 1198 km of track have transferred to ADIF and its rolling stock fleet, excluding infrastructure maintenance vehicles, to RENFE.