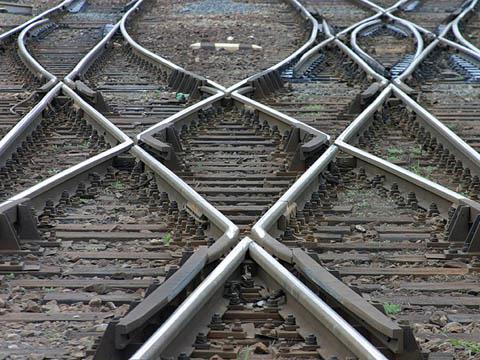 Brazilian environmental protection agency Ibama has granted approval for upgrading works to commence on 100 km of metre gauge infrastructure as part of the Transnordestina project. This covers the section from Salgueiro in the state of Pernambuco to Missão Velha in Ceará.
From April 2 Air France is to replace flights between Paris and Strasbourg with four daily TGV services to and from Roissy-Charles de Gaulle. Airline staff will be on hand to check in passengers and their luggage up to 15 min before departure.
Genesee & Wyoming subsidiary Columbus & Ohio River Rail Road has signed a long-term agreement to serve a US$900m natural gas liquids fractionation hub being built by Utica East Ohio Midstream at Scio, Ohio. The short line is to build a 1·6 km siding and renew a 4·8 km storage track to serve the new facility, due to open in May 2013 and expected to dispatch 10000 carloads a year.
On December 3 a further 6·82 km section of the Sevilla – Cádiz route in Spain between Aeropuerto de Jerez de la Frontera and Jerez Norte was brought into service following upgrading work. At a cost of €37·5m, double track has been provided throughout and a new alignment provided for part of the route.
Following its domestic roll-out, Northern Ireland Railways has introduced free wi-fi on the international Enterprise service between Belfast and Dublin.
The state of Victoria is providing A$3·78m towards a A$5·6m project being undertaken with Grain Corp and Australian Rail Track Corp to increase grain traffic capacity at the Port of Geelong by 30%. Infrastructure upgrades will raise axleloads from 19 to 23 tonnes.
After over four years of negotiations, agreement has been reached for Amtrak and VIA Rail to take over responsibility from CN for the rail deck of the Whirlpool Bridge linking the US and Canadian sides of Niagara Falls.
A framework agreement has been signed for Korea International Co-operation Agency to provide grant aid for the modernisation of Pakistan Railways.
Pacific National Coal has begun work on a A$20m project to increase capacity at its Nebo rolling stock maintenance facility in Queensland, Australia. The programme has been brought forward to maintain and service four new wagon rakes for coal producer BMA which are due to be delivered in the second half of 2013.