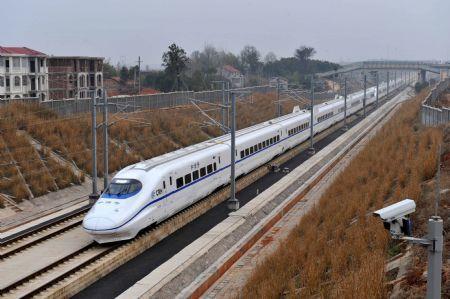 Zhengzhou Railway Bureau has signed agreements with SF Express, China Post and UPS to carry express parcels on high speed trains, starting with the Beijing – Guangzhou line. Rail transport is expected to be 50% cheaper than by air.
UK pension investor the Universities Superannuation Scheme Ltd has increased its stake in Sydney's Airport Link Co with the acquisition of a 49·9% interest from Westpac Essential Services Trust. Local infrastructure investment manager CP2, which also owns a stake in ALC, will provide on-going asset management services. USS was advised by EY and Johnson Winter & Slattery.
Swiss Federal Railways has opened stations at Biel/Bienne Bözingenfeld/Champs-de-Boujean, Bellach and Solothurn Allmend on the Olten – Solothurn – Biel/Bienne route to serve new urban developments and improve links to bus services.
The Netherlands' Overijssel province is to electrify the Zwolle – Kampen line at a cost of €25m, and a station is to be built at Stadhagen.
Braunschweig transport authority ZGB is to directly award DB Regio a contract to operate services around Hannover, Wolfsburg and Braunschweig for one year from December 2014.
The EU is to provide €11m as part of its TEN-T Programme for preparatory works for 25 kV 50 Hz electrification of the UK's Great Western Main Line between Maidenhead and Bristol. The project also includes gauge clearance work for freight.