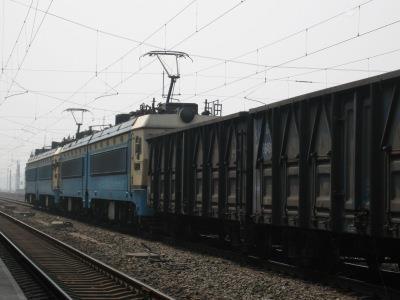 Construction of the 1260 km Luliang - Rizhao heavy haul coal railway which will link mines in China's Shanxi province with the coast in Shandong province was launched on May 5. The line is being built at cost of 99·8bn yuan and is expected to open in 2014 with an annual capacity of 200 million tonnes.
Trafikverket has awarded SJ Norrlandståg a SKr100m/year contract to operate overnight trains from Stockholm to northern Sweden for 5½ years from June 2013, with an option to extend for two years.
Following a successful pilot on 18 routes, Indian Railways has announced plans to roll out Satellite Imaging for Rail Navigation across the network over the next 18 months. Simran enables mobile phone and computer users to obtain real-time information on train positions.
Russian Railways plans to invest 737bn roubles modernising the Baikal Amur Magistral to accommodate more general freight transferred from the Trans-Siberian line, where 181bn roubles will be spent to focus on passenger and container traffic.
Spanish infrastructure authority ADIF has completed a €31m programme to install GSM-R on the 80 km Bilbao suburban network. The two-year project included the development with Indra of an operator's terminal for analogue and digital track-train communications.
On May 1 RailAmerica announced the completion of its acquisition of Marquette Rail for $40m.
Swedish open access freight operator Peterson Rail ceased trading on May 11. Set up by Norwegian paper and packaging group Peterson AS in 2007, it was sold to Nordic Rail in January 2011.
The Norwegian national budget has ben revised to allocate a further NKr326m to infrastructure manager Jernbaneverket. NKr200m will go towards repairing flood damage to the Dovrebanen and tunnel fire safety in Oslo, NKr100m is for upgrading the Ofotbanen and the remainder for work to separate co-located Jernbaneverket and BaneTele communication systems.