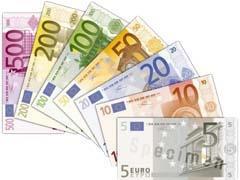 The French government has created the €40m EMEF modernisation fund to take minority stakes in suppliers to encourage consolidation within the rail sector and create companies large enough to innovate and compete more effectively at home and abroad (RG 2.12 p25). Alstom, Bombardier, RATP and SNCF are all expected to contribute.
Nigeria's federal government is planning legal reforms to permit states and the private sector to participate in railway development.
Passengers with monthly tickets for services in northern Italy operated by Trenord can now renew monthly tickets stored on smartcards by making payments using cash machines.
The German Land of Schleswig-Holstein has awarded Nordbahn the Netz Mitte passenger operating contract.
On March 19 PKP Cargo was certified to become an independent train operator in Austria; it was already certified for Germany, the Czech Republic and Slovakia, and is undergoing the process for Belgium, the Netherlands and Hungary.
Toronto public transport agency Metrolinx has paid C$310·5m to acquire two sections of Canadian National's Bala and Oakville subdivisions in the Toronto area which are used by GO Transit commuter services.
Ports de Paris has selected Colas Rail and Eurotunnel subsidiary Europorte to manage and operate the 60 km of railway within the ports of Gennevilliers, Bonneuil-sur-Marne and Limay. Europorte has similar contracts at Dunkerque, Saint-Nazaire, Le Havre and Rouen.
The Canadian government has provided C$7·5m to match a provincial contribution which will enable track and bridges on the Vancouver Island railway to be upgraded to enable the suspended passenger service to be reinstated.
The Wuhan – Guangzhou and Guangzhou – Shenzhen high speed lines have been linked, enabling through trains from Wuhan to Shenzhen to be introduced on April 1.
ADIF has completed a project to lower the Barcelona – Portbou main line running through the centre of Montmeló, including the construction of a 13 km tunnel, a 232 m viaduct and a station for RENFE suburban sevices. Work continues on the parallel alignment for the high speed line between Barcelona and Figueres.