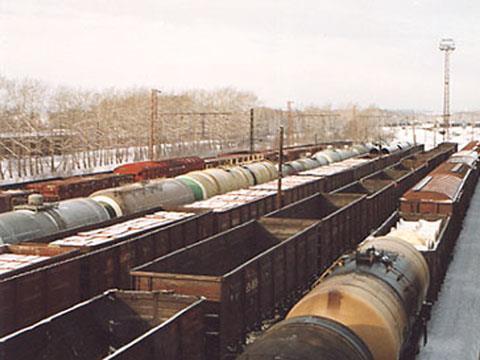 An online wagon booking service which Freight One launched on the North Caucasus Railway in September will be expanded across Russia this month. Small and medium-sized customers can request up to 15 vans per month, with guaranteed arrival within 10 days.
East Japan Railway's Advanced Train Administration & Communications System went into operation on October 10, commissioning having been postponed as a result of the March 11 earthquake (RG 3.11 p43).
The Rheinland, Rheinland-Pfalz Nord and Westfalen-Lippe transport authorities have formally confirmed the selection of DB Regio Rheinland to operate Kölner Dieselnetz regional services from December 15 2013. DB Regio beat one other bidder for the 20-year contract, which covers the operation of around 7·2 million train–km a year.
Danish national operator DSB and Better Place are to launch a pilot service enabling passengers to book a Citroën C-Zero electric hire car for onward travel when they buy their rail ticket.
Work has begun on a 54·4 km rail link from the Dongsheng district of Ordos in China's Inner Mongolia Autonomous Region to the city's airport. The double-track line with one underground, two elevated and three surface stations is expected to be completed by 2015.
Planning to introduce yield management to the retailing of its high speed services next year, Spanish national operator RENFE was due this month to extend its Madrid – Barcelona pilot to include the Madrid – Sevilla route. Appia software supplied by Expretio of Canada is being rolled out under a programme managed by Accenture.
The German Land of Thüringen awarded DB Regio the Dieselnetz Nordthüringen passenger operating contract on October 7. Running for 12 years from December 2013, it covers 2·6 million train-km/year currently operated by Erfurter Bahn and DB Regio.
A ceremony on October 20 marked the start of work on the 4 km twin-bore tunnel at Saverne, one of the largest structures on the 105km second phase of LGV Est between Baudrecourt and Vendenheim on the outskirts of Strasbourg.
Osthannoversche Eisenbahnen has created the Erixx brand for Hannover – Buchholz and Bremen – Uelzen services it will operate under the eight-year Heidekreuzbahn contract from December.