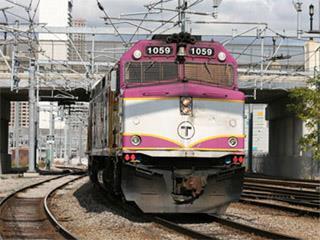 Germany's federal Railway Authority has approved the regular operation of 835 m long freight trains between Padborg in Denmark and Maschen in Niedersachsen.
After 25 expressions of interest, the only bids for a $1bn contract to operate Massachusetts Bay Commuter Railroad services from July 2013 came from Keolis and the incumbent which is majority owned by Veolia.
As part of a €20m investment programme funded by the Spanish Ministry of Development, a new rail terminal has been opened to serve the Isla Verde Exterior container terminal within the Port of Algeciras Bay. A total of 3898 m of new track has been laid, including three terminal roads capable of accommodating 750 m trains.
The US Federal Railroad Administration is contributing $100 000 to study plans to reinstate Amtrak passenger services between Birmingham, Montgomery and Mobile in Alabama.
UK passenger operator Greater Anglia has introduced tickets giving supporters of three football teams a 25% discount on travel to any 10 home games during the 2012-13 season; tickets for all home matches are also offered.
Mining company Anglo American is undertaking a R$38m programme of track renewals on 30 km of the Amapá Railway in Brazil, which runs for 194 km from iron deposits at Serra do Navio to the port of Santana on the Amazon.
Genesee & Wyoming Australia has bought a rail-served intermodal terminal in Alice Springs from Asciano Services for A$9m.