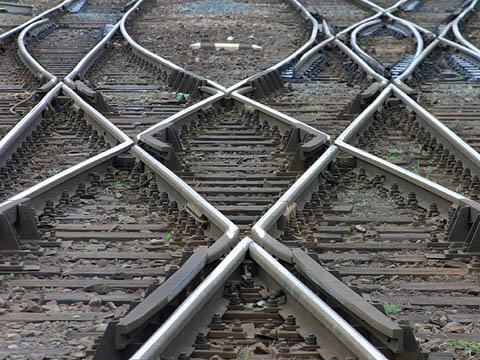 Mongolia's parliament has approved construction of a 1100 km railway linking the Tavan Tolgoi coal deposits with Saynshand and the existing line from Russia to Bayantumen. This 1520 mm gauge option was chosen in preference to a shorter standard gauge line to China in the hope of developing new coal export markets via Russia.
The Austrian Land of Tirol has awarded Zillertalbahn a contract for operation of the 760 mm gauge line until 2034. The Land will pay €730000 a year, and investment plans include new stock.
China's Ministry of Railways held a ceremony in Xuzhou on July 19 to mark the start of tracklaying on the 1318 km Beijing - Shanghai high speed line, which is scheduled to open in 2012.
Over the next two years DB AG is to concentrate the management of its DB Schenker freight and logistics division near Frankfurt Airport. Mainz and Essen will remain as the headquarters of DB Schenker Rail Deutschland and Schenker AG, and DB Chairman Dr Rüdiger Grube stressed that the corporate headquarters would remain in Berlin.
The Dutch Transport Ministry has allocated €18m for fitting 350 signals on the core network used by hazardous freight with an improved form of ATB in an effort to cut the number of signals passed at danger.
On July 7 Afghanistan and Pakistan signed a memorandum of understanding to undertake feasibility studies for extension of Pakistan Railways lines from Chaman to Kandahar and from the Khyber Pass to Torkham and Jalalabad.
Czech Export Bank is lending Azerbaijan €215m towards modernisation of the Baku - Boyuk Kesik line.
The UK government has delayed its decision on whether to proceed with the DfT-led Intercity Express Programme until the national comprehensive spending review is published in October. The Hitachi-led Agility Trains consortium is preferred bidder to supply a fleet of long-distance trains, but a government-commissioned review questioned the 'wisdom and practicality' of IEP 'in its present form', suggesting 'further reflection and analysis' of credible alternatives is needed.