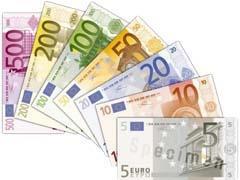 The Castilla y León regional government has agreed to provide €107m for Spanish metre-gauge operator FEVE in the period up to 2014. This comprises €248m in operating subsidy and €829m for infrastructure enhancements on the León – Guardo route, where on December 3 a new halt was brought into service at Barrio de las Ollas in Boñar.
On November 25 Asian Development Bank announced loans of US$615m towards construction of the US$2·92bn Padma River bridge which will provide a fixed link between Dhaka and southwest Bangladesh from December 2015. The 6 km steel truss bridge will have a four-lane road on the top level and provision for a single-track railway below.
The 75 km railway from the Uzbek border to a terminal near Mazar-i-Sharif airport in northern Afghanistan has begun carrying construction materials for major projects in the city including redevelopment of the airport (RG 10.10 p63).
NordWestBahn's 16-year contract to operate Niers-Rhein-Emscher-Netz services on behalf of the Rhein-Ruhr transport authority was expanded with the December timetable change to add services from Oberhausen to Duisburg-Ruhrort and Dorsten.
The European Investment Bank signed a €45m loan agreement with Finavia Corp on December 1 to part-finance the Finnish airport operating company's share of the 18 km four-station airport rail link project in Helsinki, which is also being funded by the city of Vantaa and the government.
Work is underway to electrify the 110 km Boden – Kalix line in northern Sweden at 15 kV AC by November 2011. The wires will be extended a further 90 km to Haparanda on the Finnish border from February 2012.