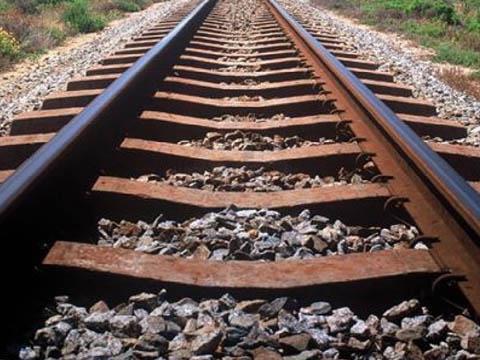 Construction of Namibia's N$80m Ondangwa – Oshikango railway has restarted after a delay of more than a year, which the transport ministry blamed on non-delivery of rails. Earthworks are now complete, and 5000 tonnes of rail have been delivered from Austria.
Westfalen-Lippe transport authority NWL has awarded NordWestBahn the southern OWL-Dieselnetz passenger contract covering the operation of 3·3 million train-km a year, while Eurobahn has won the northern contract covering 2·2 million train-km. The contracts each cover four routes and run for 12 years from December 2013.
RegioJet used a Bombardier Talent DMU leased from Eurobahn to operate a demonstration service on the 95 km Bratislava – Komárno line on April 26-28. RegioJet will launch regular services from March 2012 under contract to the Ministry of Transport (RG 2.11 p11).
Azerbaijan's state oil fund is providing a US$575m 25-year loan to fund construction and modernisation works for the Georgian section of the Kars – Tbilisi – Baku project.
Russian Railways completed the 28bn rouble electrification of the 148 km Karymskaya – Olovyannaya section of the Trans-Baikal Railway on June 8.
Transnet Freight Rail and Eskon have begun trials carrying coal to South African power stations in 3 m containers.
The EU TEN-T programme is providing €1·63m towards a study into a 6·5 km grade-separated line in the Alcântara neighbourhood of Lisboa.
Ircon completed the US$157m double-tracking and electrification of Malaysia's Seremban – Saungai Gadut line for use by KTMB commuter trains from April 30. The next phase to Gemas will follow in August 2012.
Städtebahn Sachsen has become the first passenger operator to join the Netzwerk Privatbahnen association of independent German rail companies.
On June 17 Argentina's Transport Secretary Juan Pablo Schiavi launched a reinstated passenger service over 237 km of the former Sarmiento network from Lincoln to Realicó in La Pampa province. Weekly services are provided by government operating company Sofse using a Fepsa locomotive, while local authorities along the route are funding infrastructure work. Ferrobaires operates between Buenos Aires and Lincoln.