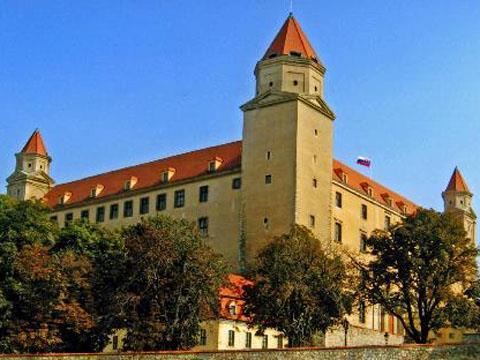 ÖBB Infrastruktur, the Slovak Ministry of Transport, ZSR and ZSSK have agreed a €9·25m study into the €200m Twin City Rail plan for extensive modernisation of the 66 km Wien – Marchegg – Bratislava route, including double-tracking, electrification and three new stations. Construction could start in 2013.
On July 8 EIB and Gruppo FS signed a €300m loan for high speed rail construction in Italy.
Iran's President Ahmadinejad opened a line from Maragheh to Miandowab on July 11, the first 48 km of a planned 184 km line to Orumiyeh which is to be completed in three stages at a cost of 1100bn rials.
Stadsregio Arnhem-Nijmegen has selected Connexxion subsidiary Hermes for a contract to operate local bus and Arnhem – Doetinchem rail services for 10 years from December 9 2012. Nine Stadler GTW units will be ordered as an option on vehicles procured for use by Arriva, which will share the route.
Sri Lanka Railways ran an experimental container train to Colombo port last month, in co-operation with SG Logistics.
In June coal traffic began on the Weardale Railway, a line in northern England belonging to branch line owner British American Railway Services which is seeking to develop viable passenger and freight services. Running three times a week, the trains to Scunthorpe are operated by Colas Rail.