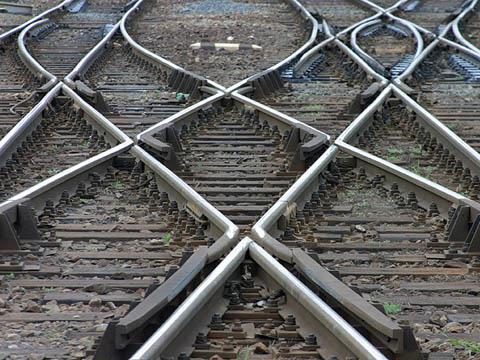 The Indonesian government has asked state railway PT KAI to manage construction of the long-planned rail link from Manggerai to Jakarta's Soekarno-Hatto International Airport, at an estimated cost of US$265m. The 33 km route would carry both airport express and commuter services; operations and property development may be offered as a PPP concession.
On August 23 the US Federal Railroad Administration issued proposed amendments to improve the 'flexibility' of its regulations governing the installation of Positive Train Control. These could reduce the length of route to be equipped by up to 23 000 km, saving the railroads up to $1bn over 20 years.
EIB has approved a further credit of €200m for work on the Unterinntalbahn four-tracking project in Austria, bringing its total contribution to €1bn.
Inter-American Development Bank approved a new country strategy for Uruguay on August 2. IADB believes Administración de Ferrocarriles del Estado 'does not have a suitable business model for participating in the national logistics system', but the government is analysing a restructuring proposal to enable AFE to increase its share of the freight market and IADB will support institutional strengthening.
On August 8 Skoda Transportation won a temporary injunction to prevent Czech Railways signing a contract to buy from Siemens the 16 Railjet trainsets no longer required by ÖBB (RG 8.11 p19).
Indian Railways and Indian Oil Corp have signed a memorandum of understanding to explore the potential for converting diesel locomotives to LNG, offering cost and environmental benefits.
On July 27 Bangladesh Railway signed a 14bn taka contract with China Railway Group for double-tracking the 64 km Tongi – Bhairab Bazar section of its Dhaka – Chittagong line and resignalling the entire 320 km route by 2014; the bulk of the funding will come from ADB. Another contract for doubling the 61 km between Laksam and Chinki Astan will be let shortly, funded by JICA.
Kuwait Fund for Arab & Economic Development has approved a US$90m loan to help fund the first phase of Morocco's planned high speed line between Tangier, Kenitra and Casablanca.
The US Department of Transportation has issued new rules on hours of work for train crew, which are intended to reduce the risk of accidents caused by fatigue; they will come into effect from October 15.