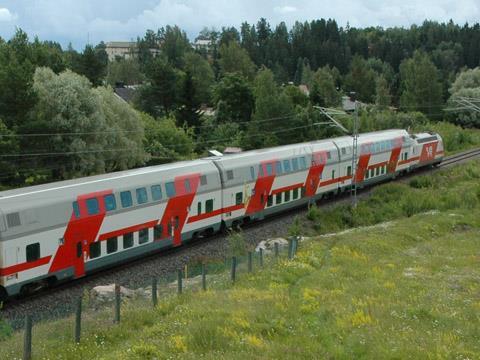 The Finnish government has awarded national passenger operator VR a four-year contract worth €170m to operate unprofitable but socially desirable rural and overnight services.
Sahaviriya Steel Industries has awarded GB Railfreight a 10-year contract to operate and maintain the 70 km internal railway system at Lackenby steelworks in northeast England.
On October 25 the US Surface Transportation Board approved DesertXpress, a private-sector proposal for a 300 km Las Vegas – Victorville high speed line paralleling Interstate 15. DesertXpress has applied for a $4·9bn federal loan, and were the money to be forthcoming, work could start in late 2012 for completion in 2016.
Romanian State railway CFR has received bids for three of the seven four-year leases covering groups of secondary railways totalling 1600 km.
On October 31 Nigerian Railway Corp revived freight and weekly passenger train services on a 391 km route from Lagos via Ibadan to Ilorin following track rehabilitation by the China Civil Engineering & Construction Co.
BLG Logistics has taken over DB Netz's Falkenberg marshalling yard in the German Land of Brandenburg which will be a hub for automotive traffic. The operator plans to invest €10m in modernisation and expansion of maintenance facilities.