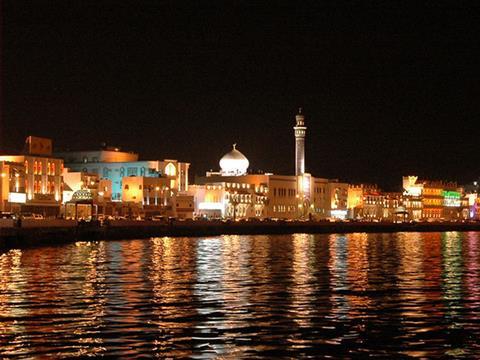 The government of Oman has formally established National Rail Co to manage the development of the planned 1 000 km rail network, and selected Italferr for a 13·6m rial contract to provide preliminary design services.
The European Commission has appointed the All Ways Travelling consortium of Amadeus, BeNe Rail IATA, Thales, Unife and Zeppelin University to develop a model for a multimodal pan-European passenger information and booking system.
Bahrain and Saudi Arabia have commissioned five consultancies to study construction of a railway bridge paralleling the existing road causeway link.
Dom Development funded the construction of the suburban Warszawa Zacisze-Wilno station which opened on June 9. It expects to recoup its investment by being able to sell flats in an adjacent property development for higher prices.
Meeting on July 4, the board of France's transport infrastructure finance agency Afitf approved 13 funding agreements worth a total of €887m, including three rail projects. The piggyback terminal at Le Boulou close to the Spanish border is to be expanded, and funding will be provided for other freight projects including installation of ERTMS.
On July 18 Fremantle Line trains began using a 600 m tunnel built as part of the Perth City Link rail project to put the railway underground and release land for redevelopment.
A twice a day a non-stop passenger service between Porto in Portugal and Vigo in Spain was introduced on July 2, offering a journey time of 2 h 15 min over the 174 km. Under a co-operation agreement between the two railways, new through fares are available through RENFE's usual sales channels and at 26 CP stations.
Last month China Civil Engineering Construction Corp began tracklaying on the Abuja - Kaduna line in Nigeria, which is now 68% complete.
Etihad Rail has signed an initial agreement to develop a public freight terminal at Dubai Industrial City within the second phase of the UAE's rail project.