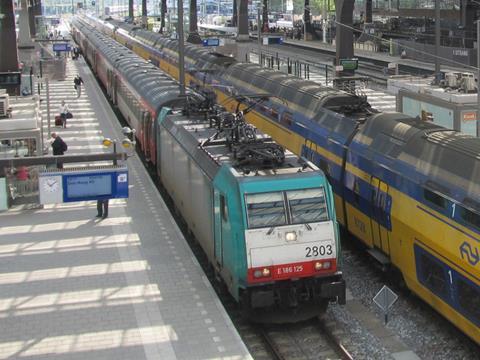 The Dutch government has allocated €2·4bn for rail in the 2014 budget, with projects to include eliminating conflicting paths at Utrecht and €126m to provide additional tracks at Weesp which will enable the provision of a train every 10 min between Schiphol and Lelystad. A decision on the implementation of ERTMS is planned for 2014.
DB Schenker Rail has opened a €24·4m freight loco depot in Nürnberg. Designed to reduce costs, it should use half the energy of the previous facility and provide improved working conditions for 150 staff.
In an effort to win traffic from buses which stop at the required times, Pakistan Railways is to equip long-distance trains with prayer areas with a digital compass pointing to Makkah.
Swiss Federal Railways launched free wi-fi at three stations in September as a pilot for a planned roll-out at 100 stations.
On September 14 Sri Lanka Railways restored through passenger services from Colombo over the 63 km route between Omanthai and Kilinochchi, 23 years after trains were suspended. The line has been rebuilt for 120 km/h running with 60 kg/m welded rail and multiple-aspect signalling. The 40 km section to Pallai is scheduled to reopen by December, and the final stage to Kankesanthurai by May 2014.